If you are like any of our other buyer clients and future clients, everyone wants to know where the rates are headed!
While there are never any guarantees, we always look to the experts for guidance in these matters. Our team also tracks the market daily and weekly to have the best understanding of projections and advise our clients. Based on the most current post of Keeping Current Matters, here is a forecast view for the next 12 months on the rates…
Keep in mind that when we find the perfect house for you, the saying goes "Marry the house and date the rate" is most applicable here. Don't wait for the best rate and lose the perfect house… you may not find that house again, but chances are you will be able to get a better rate in the future.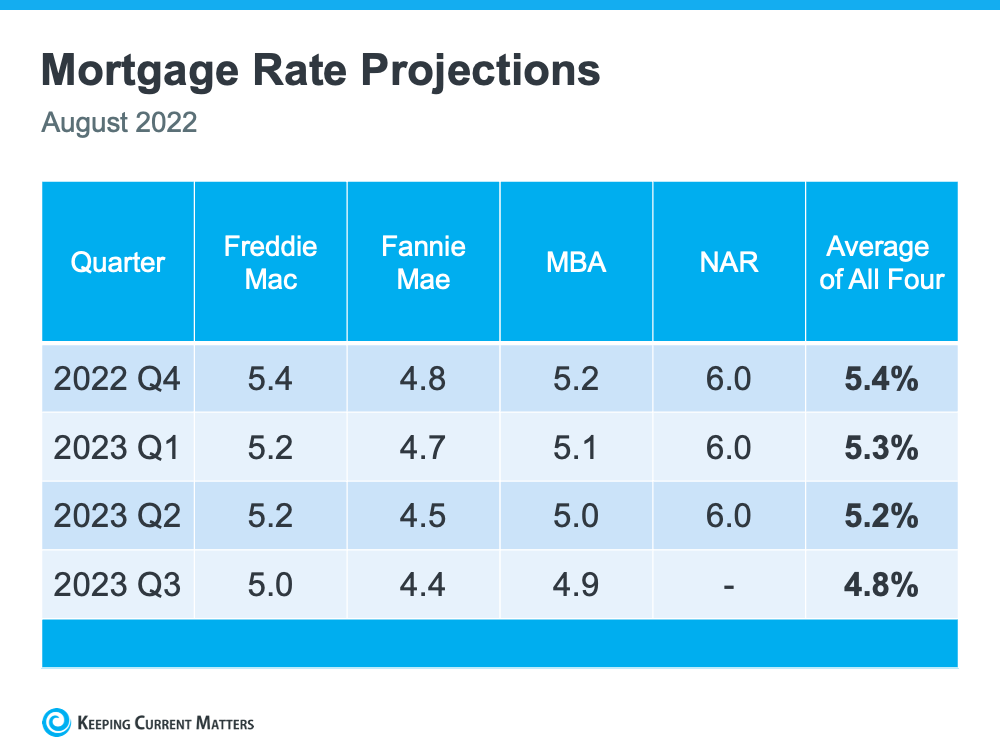 Call our team today to discuss any questions you may have about rates, home values or where you think you may be in today's market!
At your service,
Dena Furlow